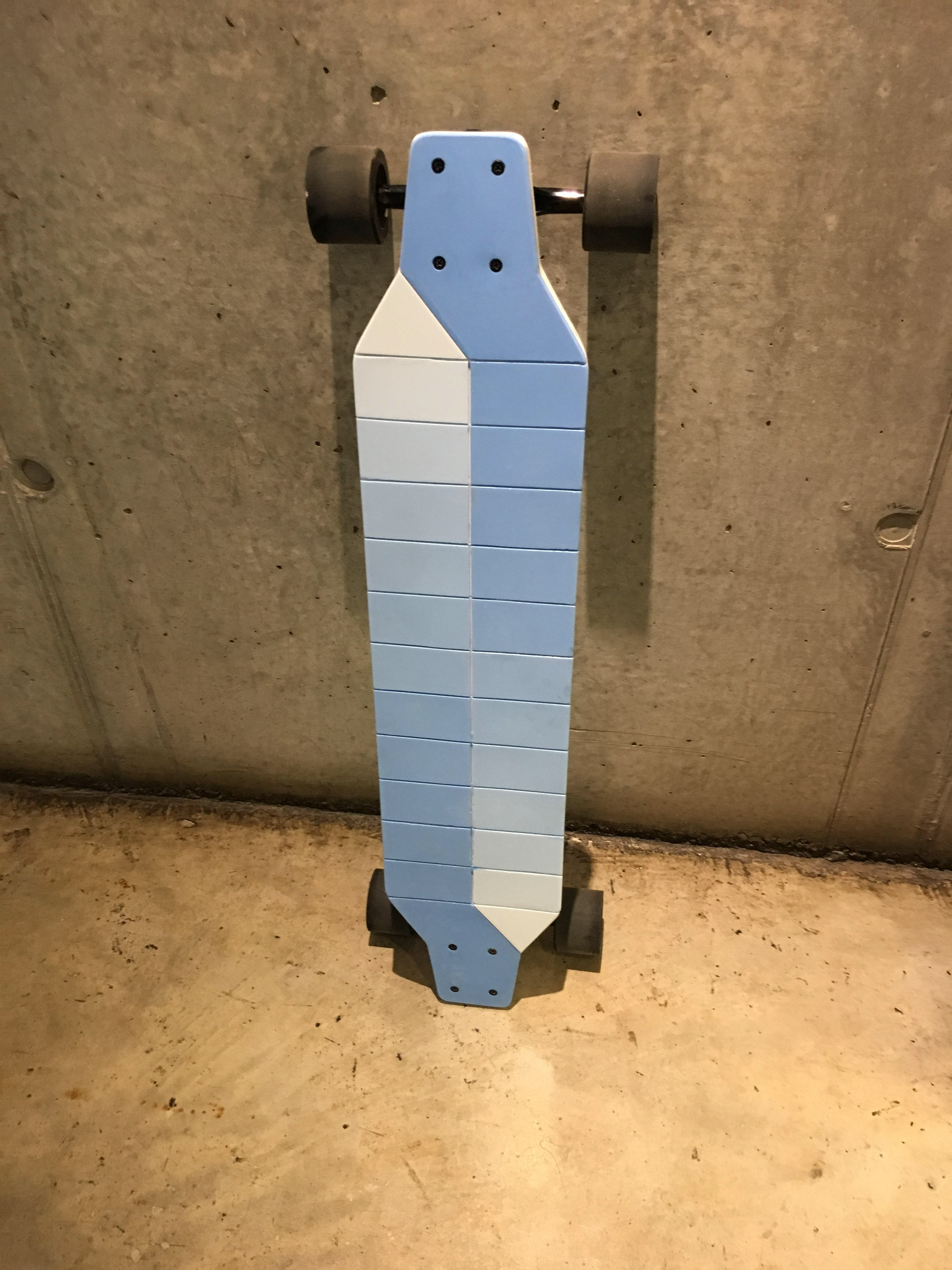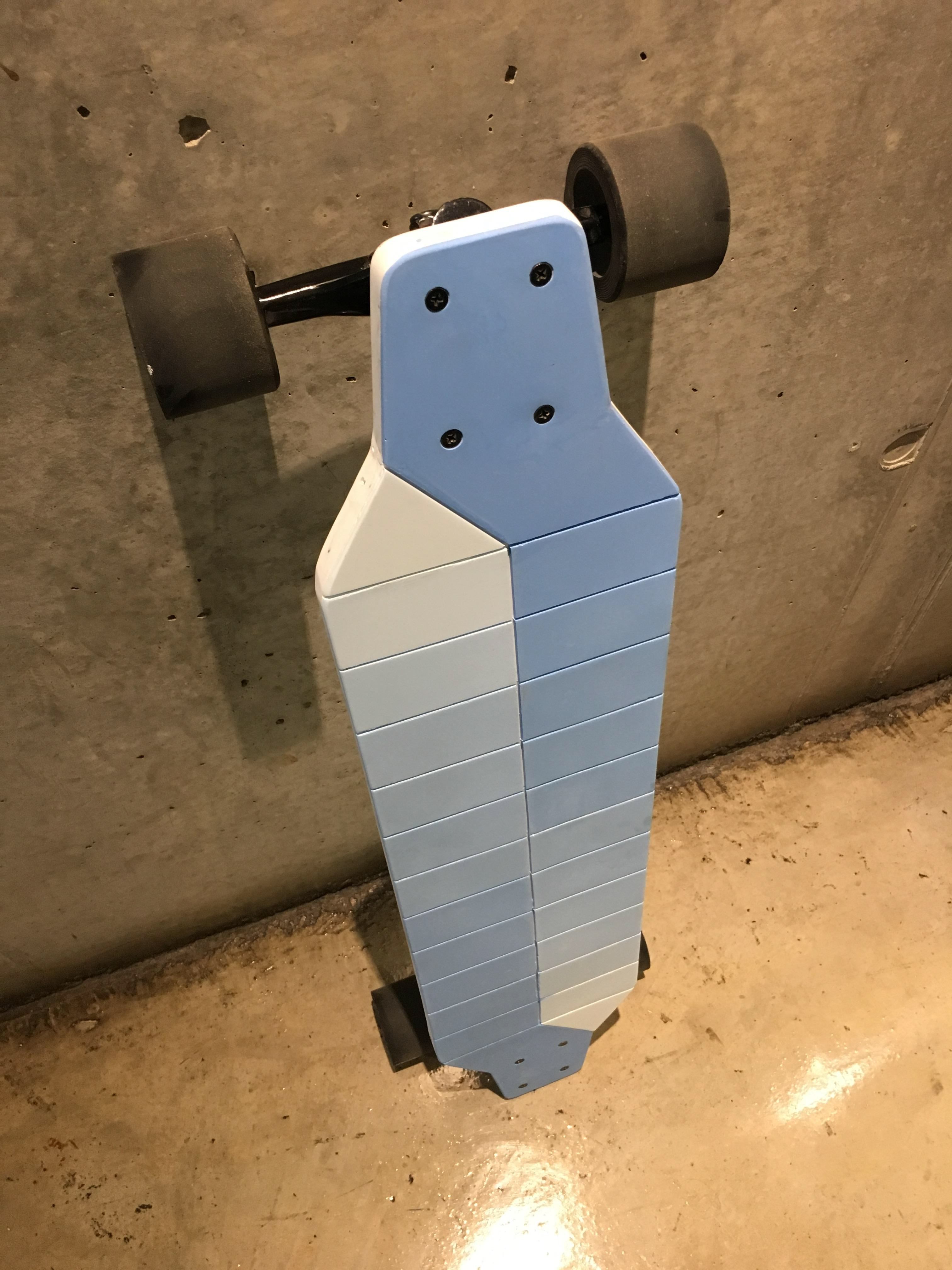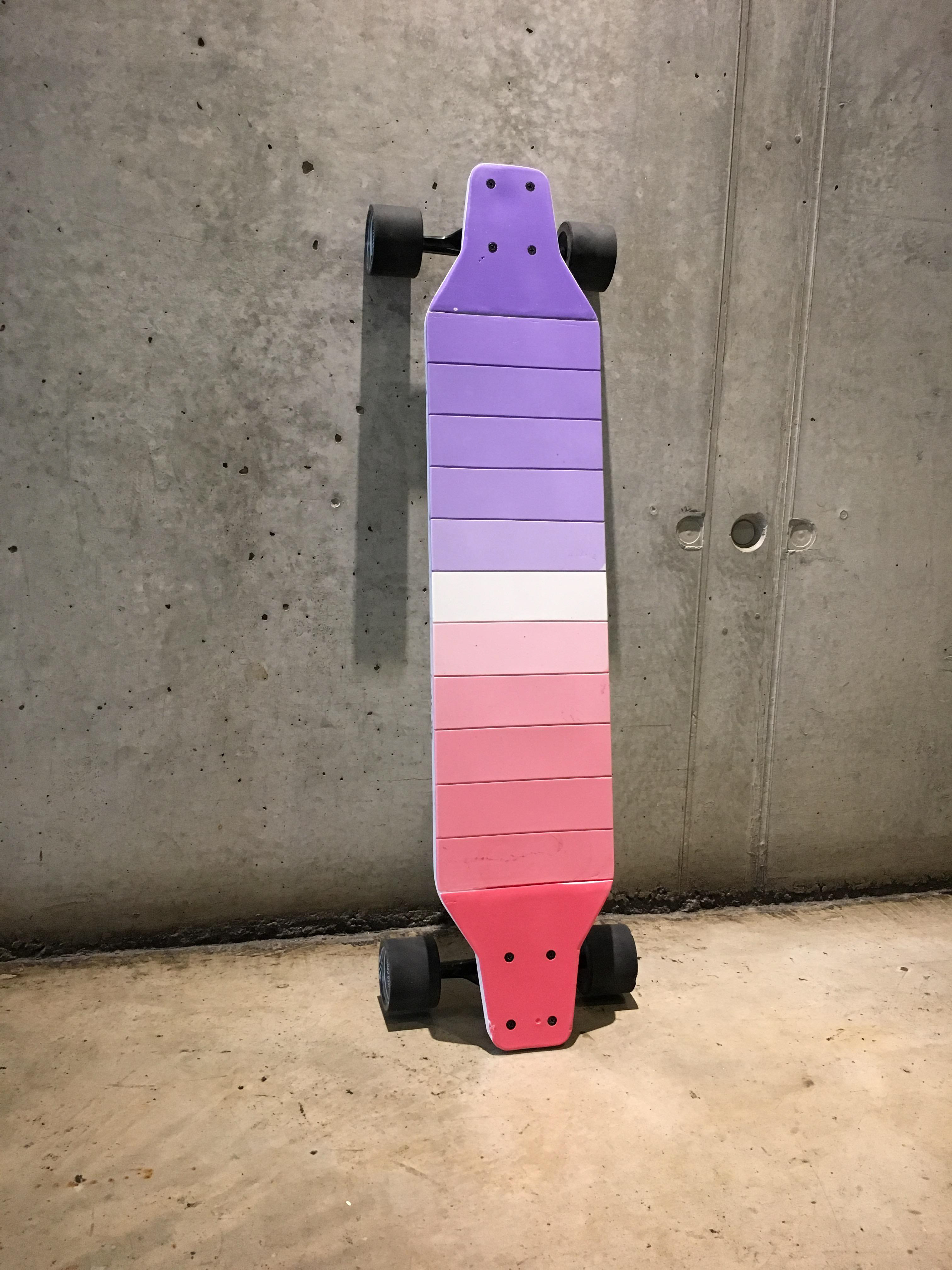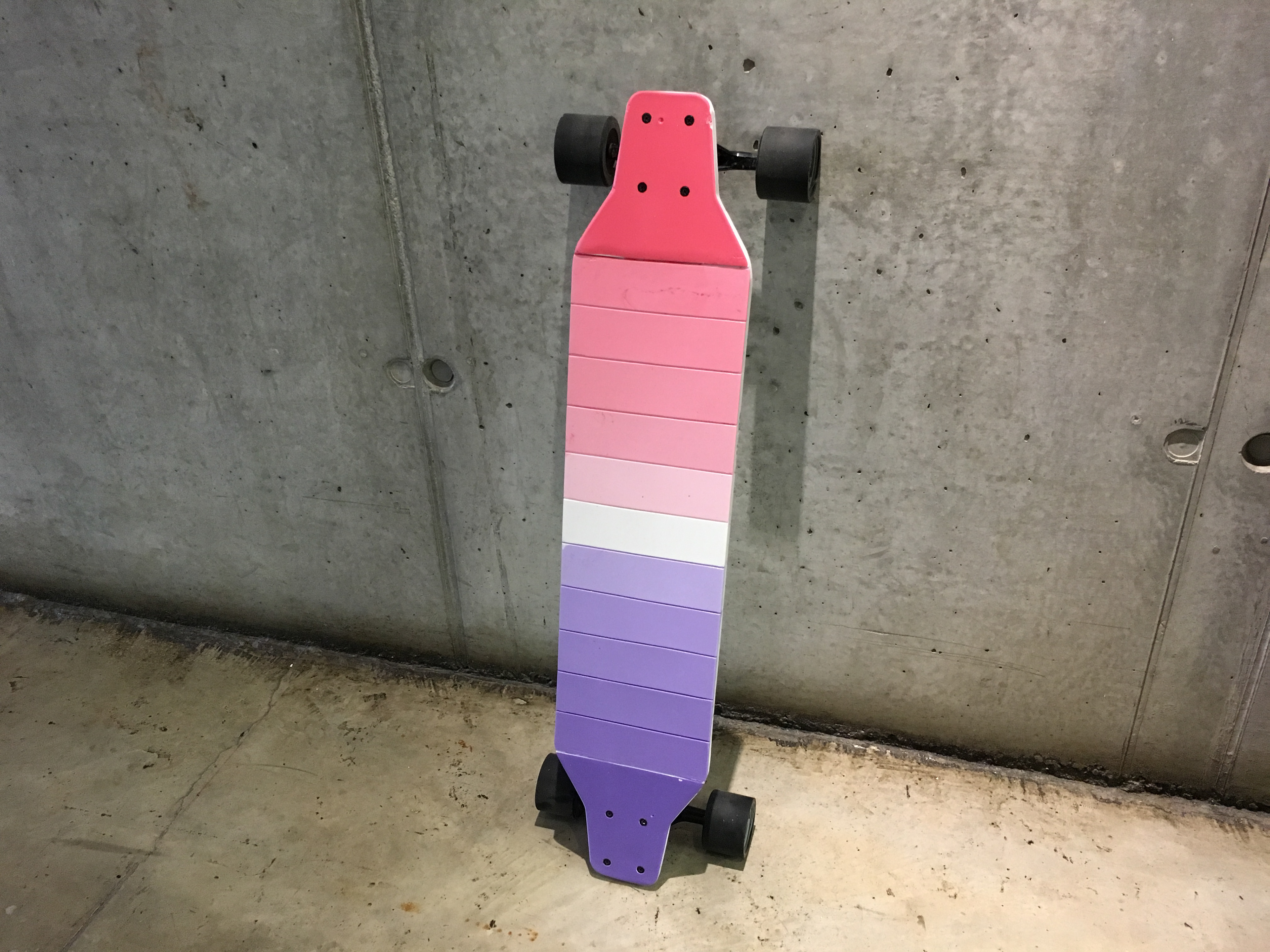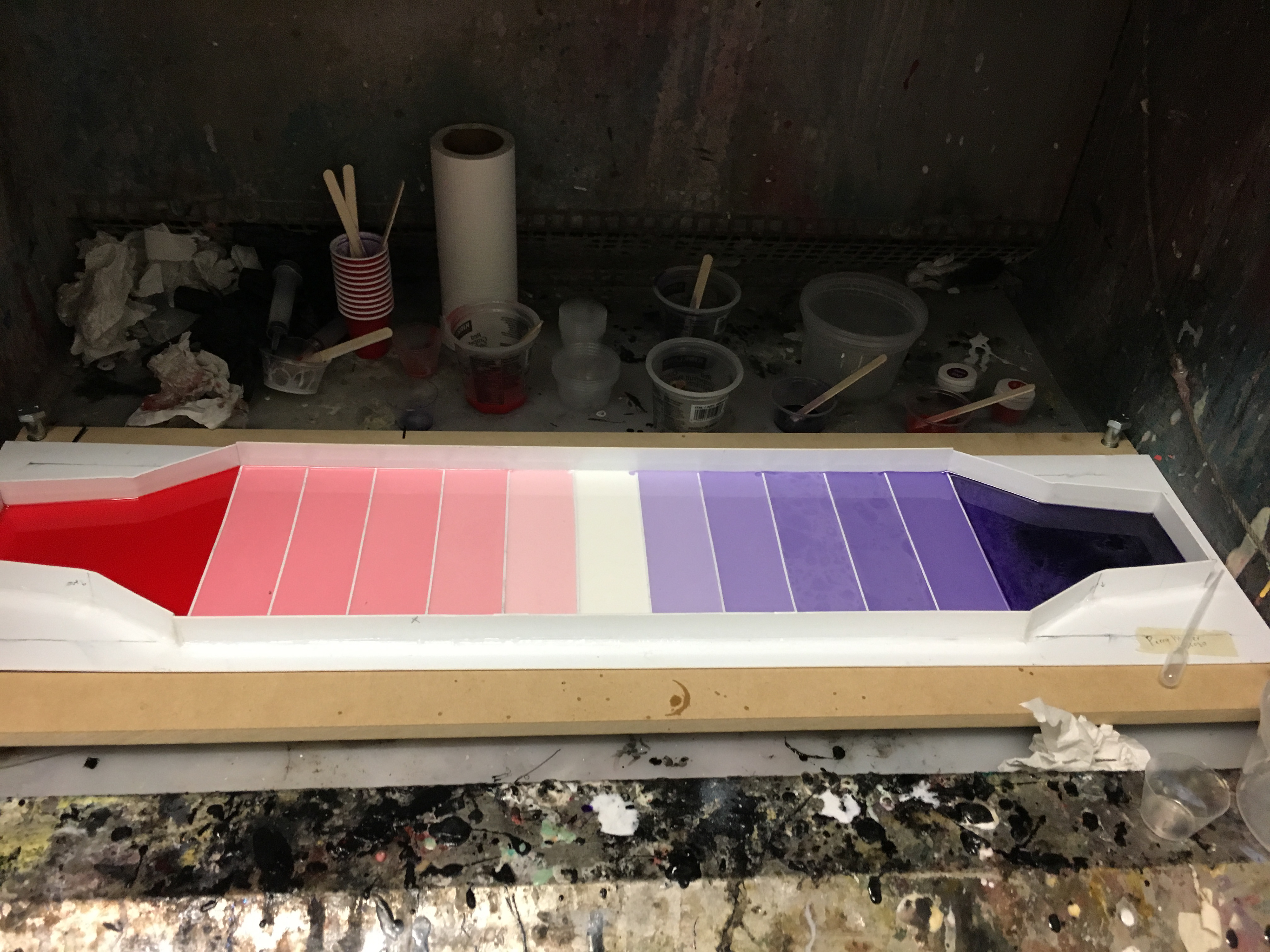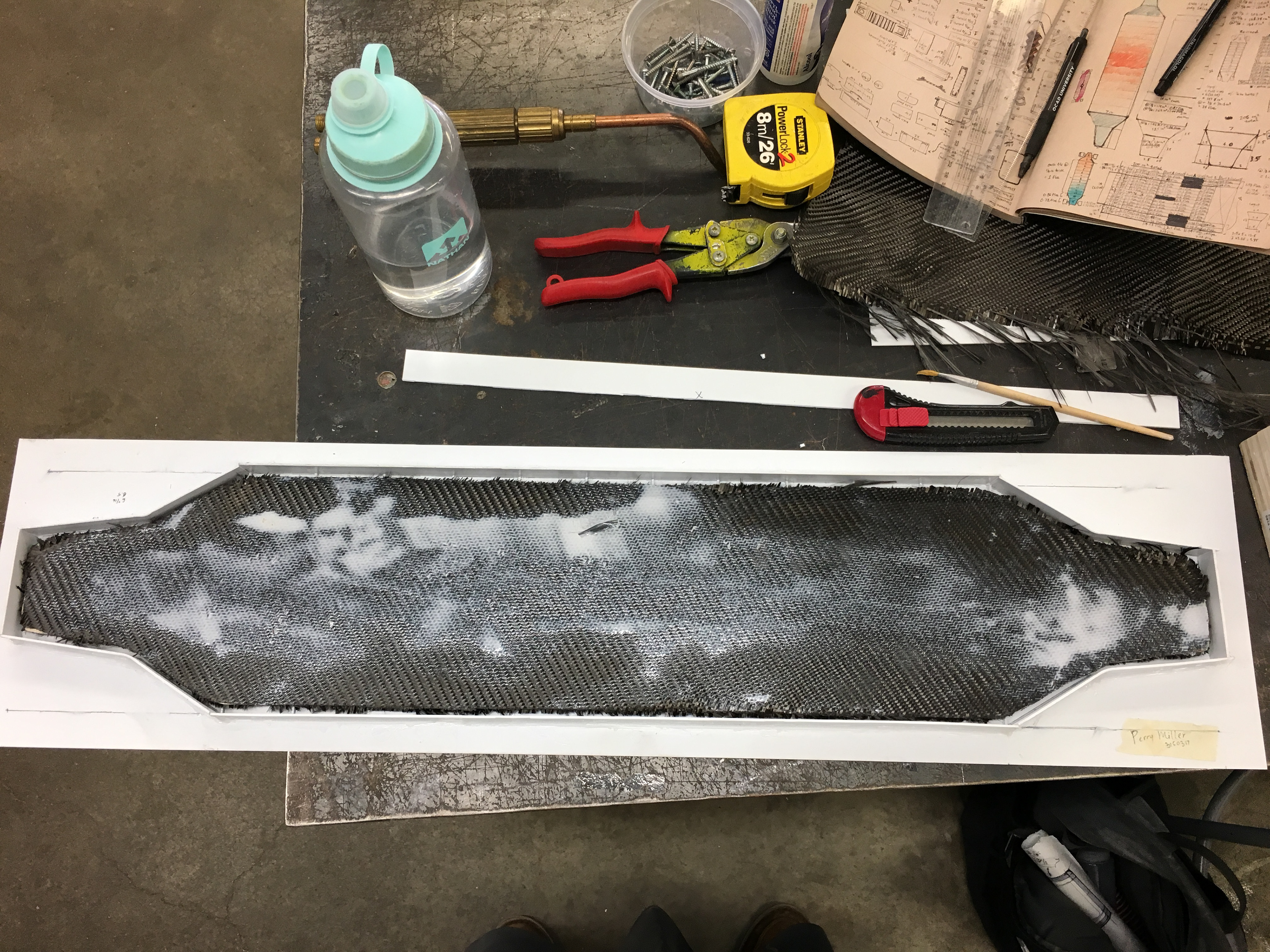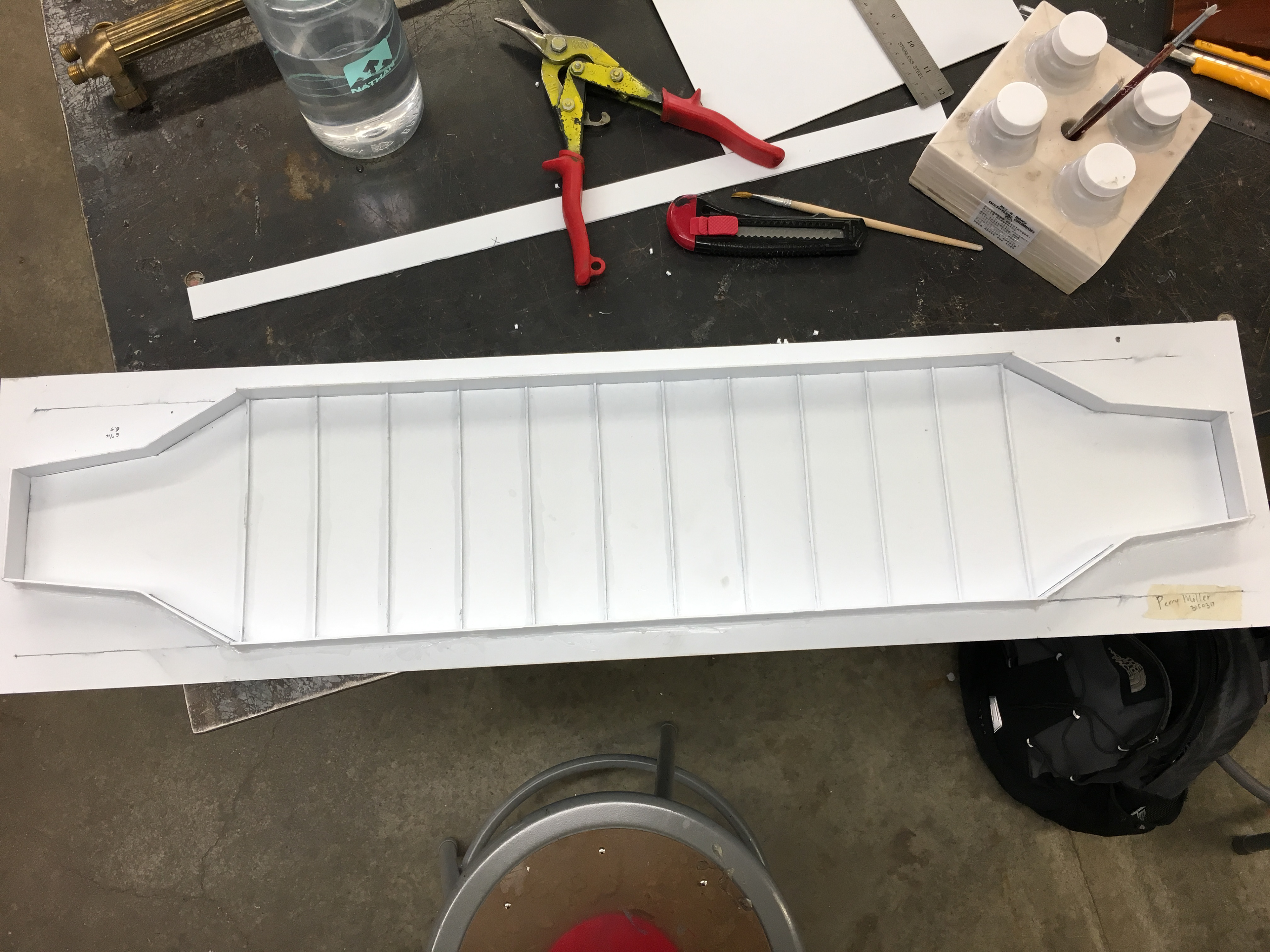 This project aimed to develop upon casting and mould-making techniques. It also stood as a material test for cast urethanes and carbon fiber sheet. 
Open face, single use styrene moulds were constructed. Urethane does not adhere to styrene, so it was an ideal choice for basic moulding and detail-work. The casts were done in white two-part liquid urethane with dye.
The goal was to determine if urethane could be suitable material for a longboard deck. Factors of weight and flexibility were considered in determining thicknesses and use of carbon fiber. Preliminary tests showed promise with high flexibility, but low weight resistance. Further attempts (the orange and blue board) improved upon flexibility and weight resistance, resulting in a safe and ridable board.
The next attempt (the purple and pink board) resulted in the strongest and most flexible board to date. The interior layup utilized three sheets of carbon fiber, sandwiched between sheets of baltic birch. The board surface was cast in individual sections with varying amount of dye to create a gradient effect. The remainder of board, including the layup was cast in the standard white. After de-moulding and clean up, holes were drilled and the trucks were mounted.
The final board (the blue gradient board) utilized a thicker sheet of ply, sandwiched by carbon fiber. The deck was compartmentalized into sections filled with increasing amounts of blue dye, creating a gradient effect. This board was the strongest of all boards tested.
This board comfortably handles the weight of a 5'10 adult. It is somewhat flexible and has shown no signs of stress induced failure. The board rides smoothly and could feasibly replace traditional moulded plywood alternatives.